Regular price
Sale price
$54.95
Unit price
per
Sale
Sold out
Overview
Uses: Large patio plant, or outdoor shrub (in approved zones). Perfect as a small specimen tree, and hedging!
Benefits: A bushy and evergreen magnolia! Long-lasting, gorgeous, fragrant, profuse springtime blooming, and sporadically blooms throughout summer, fall, and winter! Easy to take care of. 
Zones: 7b - 11 (as an outdoor perennial)
Sun: Full sun to partial shade
Life Cycle: Perennial
Mature Height: 9' - 12' (easily kept shorter with pruning)
Mature Width: 5' - 7' (easily kept thinner with pruning)
Bloom Season: Profuse mid winter through late spring, with occasional flowers throughout the rest of the year. 
Summary 
Evergreen foliage and a bushy growth habit, plus quick and low-maintenance growth! Not all magnolias are created equal!
White Fairy Magnolia® by Anthony Tesselaar Plants is a rare, beautiful, white magnolia suited for outdoor gardens or containers. Bred by Mark Jury, its relatively small size and blissful white blooms make it a popular choice for enhancing the beauty of an outdoor space. A hardy evergreen, White Fairy Magnolia® can also be used as a privacy hedge, creating an attractive and fragrant barrier.
Grows smaller and bushier than most other magnolias.
Branches produce blooms on the tips and along the sides!
Perfect as a container plant, especially in zones too cold for outdoor planting! To create feature containers, plant these magnolias to form a spectacular canopy over a mixed understory of grasses, perennials and season annuals and bulbs!
No major issues with pests or disease! 
Low-maintenance and drought resistant! 
Plant 3' apart when using to form a hedge.
Care
White Fairy Magnolia®

Care
Requires full sun to partial shade. Insufficient light will cause growth issues and leaf spotting. 
Attempt to keep its soil slightly moist but not wet. Although it will handle drier conditions, it's suggested to water this magnolia in times of drought.
If growing as a container plant in zones colder than 7b, it's suggested to prevent exposing this plant to temperatures below 15°F by bringing it into a protected, heated area. 
Plant in well draining soil. Do not plant in areas prone to waterlogging! 
Year round fertilization is suggested if planting in containers. Ground planted magnolias should be given fertilizer after spring flowering has ended. Our slow release fertilizer is a great option.  
Trim to shape as required, and to encourage a bushy growth habit. It's suggested to do most of your heavy trimming shortly after spring flowering has ended. 
Size
What Size is your White Fairy Magnolia® for Sale Online?
The White Fairy Magnolia® that we sell online will ship in a greenhouse grade grow pot. Each plant will be appropriately sized for its pot. Please contact us with any specific questions.
How Large Do White Fairy Magnolia® Grow?
White Fairy Magnolia® by Anthony Tesselaar Plants typically grows to a mature height of 9'-12' and width of 5'-7'.
Additional Information
What is the botanical name of White Fairy Magnolia®?
Its botanical name is Michelia yunnanensis x doltsopu 'Fairy White'. 
Toxicity and Risks of 

White Fairy Magnolia®

We are not aware of any toxicity or risk associated with magnolias. In fact, they're often thought to have medicinal properties.
Share
View full details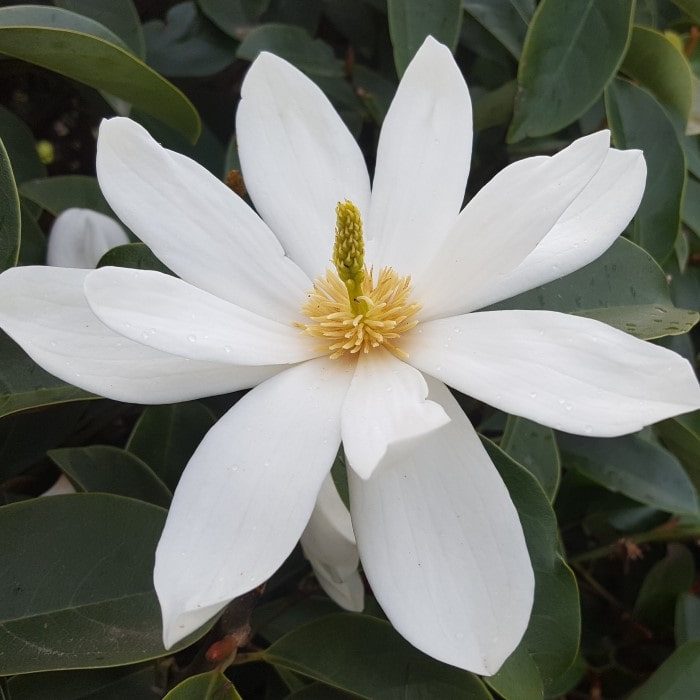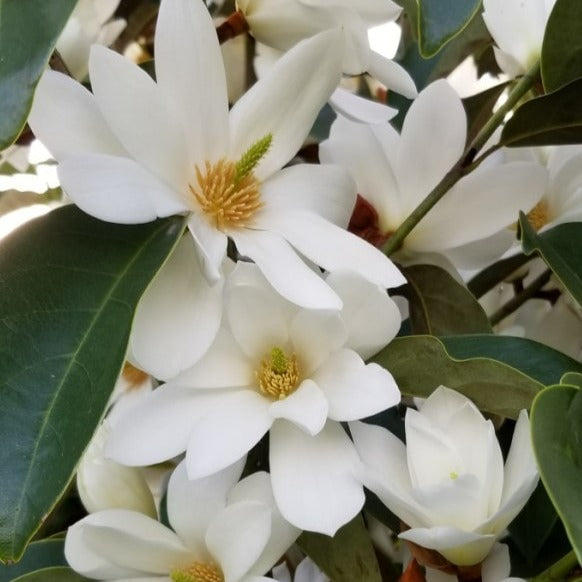 From Almanac, With Care...
The Almanac Planting Co Difference

We're a small, woman-owned startup with a deep focus on product quality and customer satisfaction. You can find off-site, third-party reviews about us on our Etsy store.
Shipping Details

Free shipping on orders over $199*! We normally only ship our live plants on Mondays, Tuesdays, and Wednesdays to help prevent weekend layovers. There is a processing period of up to three days on any order placed. Please check out our shipping policy or contact us with any other questions.