Regular price
Sale price
$79.95
Unit price
per
Sale
Sold out
Citrus trifoliata (A.K.A. Poncirus trifoliata)
SHIPPING RESTRICTION: In order for us to protect the environment and comply with regulations, we're unable to ship this product to the following states: AL, AZ, CA, FL, GA, LA, TX. 
Overview
Uses: Cold hardy (to as low as -10°F) citrus tree. Perfect for indoor, outdoor, and patio use. 
Benefits: Showy white flowers in the spring followed by fragrant, edible, tart citrus production throughout the summer. Eye-catching thorns which are mostly visible throughout the winter. Manageable size. Easily prunable. Often used in bonsai. 
Zones: 5 - 10 
Sun: Full Sun
Life Cycle: Perennial 
Mature Height: 8' average (depending on pruning)
Mature Width: 5' to 8'
Bloom Season: Spring followed by fruit in late summer
Summary
A beautiful, cold-hardy citrus for your home, patio, or garden! 
Citrus trifoliata—commonly known as Trifoliata Citrus, Trifoliata Orange, and Flying Dragon Orange—is the most cold-hardy citrus plant in existence! 
It's best known for its breathtaking white flowers in the spring, its summertime oranges, and its incredibly unique thorny branches. The Flying Dragon Orange Tree truly provides an eye-catching display all year long! 
Trifoliata Orange Tree is self-fertile, so you'll only need one to produce fruit. Having multiple Trifoliata Citrus Trees in the same location; however, will result in better pollination which will cause more fruit to be produced per plant. 
The fruit is edible; and although quite sour, is often used in jellies, jams, and marmalades.
Attractive green foliage is often accented with shades of yellows and reds, especially at the tips!
These trees are extremely prunable and can be shaped into hedges, hedge rows, or used for bonsai. The thorns of this tree make it quite effective at deterring passage when used as hedging.
Care
Trifoliata Orange Tree

Care

Citrus trifoliata should be grown in full sun, with at least 6 hours of sun daily. Insufficient light exposure will cause poor growth.

Fertilizations will accelerate growth and keep your plant well fed. We suggest using our slow release fertilizer, or something similar.

Water regularly after planting until established, or in periods of drought. Its ideal soil is moist, rich, and well draining. 

Pruning is encouraged to keep your tree in its best shape. We suggest doing any heavy pruning in the late summer through mid winter. Flying Dragon Orange Trees may be kept somewhat small by constant pruning, so much so that some use them for bonsai. 


Often propagated through the use of grafting, Trifoliata Orange Trees may also be grown by starting a seed from their fruit, or from a "runner" which often start to grow next to an existing tree. 
Size
Size of Flying Dragon Orange Tree for Sale Online
The Citrus trifoliata that we sell online will ship in a greenhouse grade grow pot. Each plant will be appropriately sized for its pot. Please contact us with any specific questions.
Size of Flying Dragon Orange Tree When Fully Grown
Citrus trifoliata typically grows to a height of around 8' and a width of around 5'- 8'. It's easily kept smaller with pruning. In certain conditions (without pruning) the tree may grow larger. 
Additional Information
Common Names of Citrus trifoliata
Trifoliata Citrus Tree

Trifoliata Orange Tree

Flying Dragon Citrus Tree

Flying Dragon Orange Tree
Toxicity and Risks of Flying Dragon Orange Tree
Citrus trifoliata is considered to have a low degree of toxicity due to the high acid content in its fruit. Excessive consumption of Trifoliata Oranges or products made with them may cause stomach upset and nausea. Some individuals may also experience skin irritation after contact with the fruit of this plant. 
Share
View full details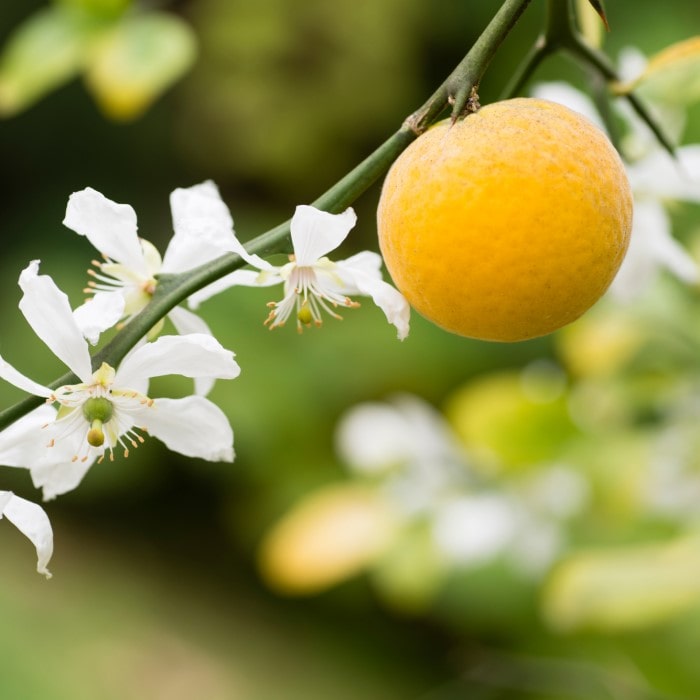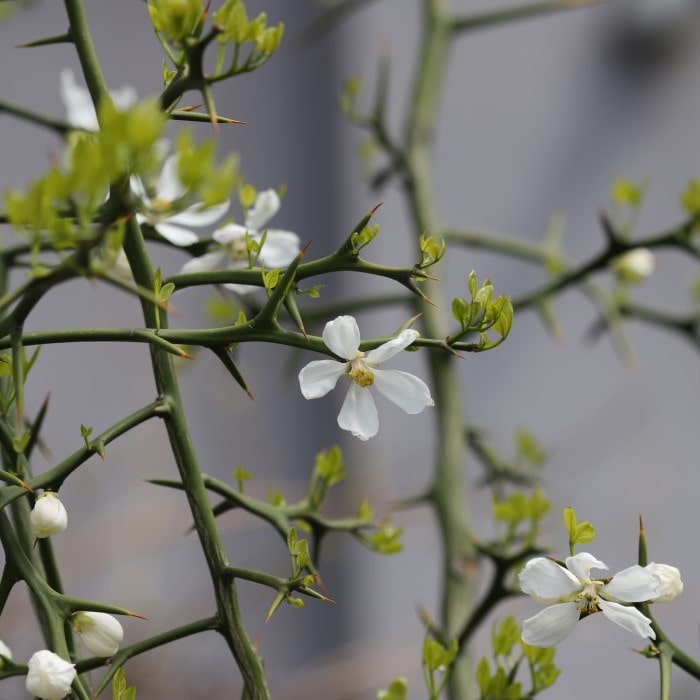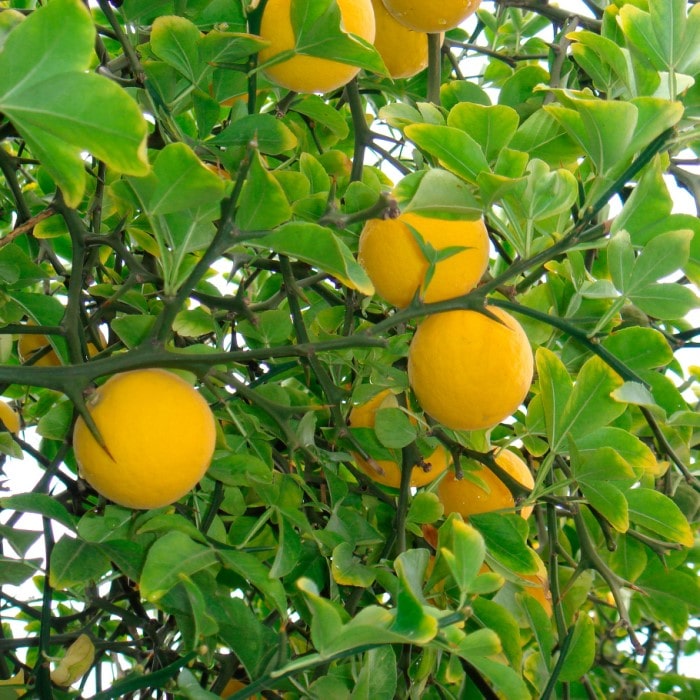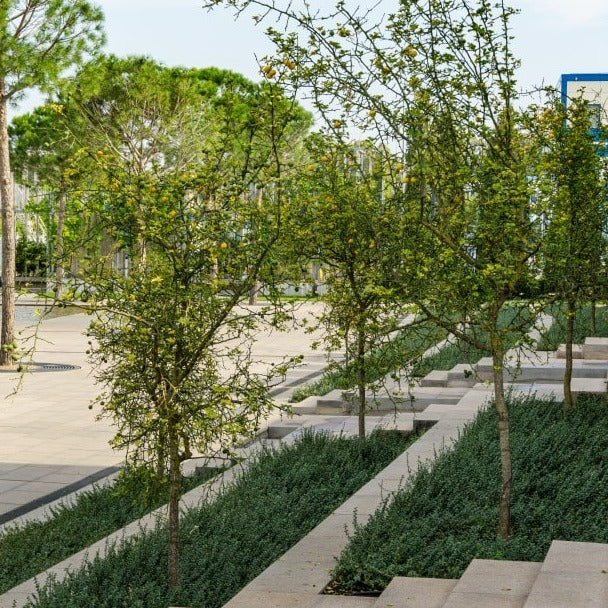 From Almanac, With Care...
The Almanac Planting Co Difference

We're a small, woman-owned startup with a deep focus on product quality and customer satisfaction. You can find off-site, third-party reviews about us on our Etsy store.
Shipping Details

Free shipping on orders over $199*! We normally only ship our live plants on Mondays, Tuesdays, and Wednesdays to help prevent weekend layovers. There is a processing period of up to three days on any order placed. Please check out our shipping policy or contact us with any other questions.