Regular price
Sale price
$6.95
Unit price
per
Sale
Sold out
Physalis philadelphica (aka Physalis
 

ixocarpa)


SHIPPING RESTRICTION: In order for us to protect the environment and comply with regulations, we're unable to ship this product to the following state: GA. 
Overview
Uses: Tomatillo crop production—very high yielding (it's suggested to grow two or more tomatillo plants close to each other for pollination purposes). 
Benefits:  Easy to grow. Produces delicious, plump, and beautiful tomatillos that are perfect for use in a variety of culinary applications, especially salsa verde! 
Zones: 3 - 12 suggested 
Sun: Full
Growth: Semi-Determinate
Life Cycle: Annual
Mature Height: 48"
Mature Width: 36" 
Bloom Season: Summer to Early Fall
Summary
Grande Rio Verde Tomatillo is known to be one of the most delicious and highest yielding varieties of tomatillo plants. 
If you don't know, tomatillo plants are somewhat similar to tomatoes. The main difference is that tomatillos produce green fruit that is covered in a paper like husk, which is often referred to as the "lamp".
It's semi-determinate, so you can expect some of the self-supporting, bush like growth patterns associated with determinate plants, while also enjoying prolonged crop production that should start around mid-summer and last well into the fall. 
Fruit is ideal for canning, salsas, stews, and sauces. May be frozen or dried. 
Although one tomatillo plant will produce fruit, yields per plant will likely be higher if they're planted a few feet away from other tomatillo plants. As such, we suggest planting at least two tomatillo plants together. 
Care

Grande Rio Verde Tomatillo Plant Care
Tomatillo plants should not be exposed to prolonged temperatures below 60°F, and do best when grown in temperatures between 65°F and 90°F.

Plant 4' apart.
Suggest planting April through early June depending on temperatures in your area. Keep in temperatures above 60°F. 
Does best in temperatures between 65°F and 90°F.
Likes organic, rich soil with lots of drainage. 
Keep soil moist, but not wet. We suggest mulching around the base of the plant with straw or leaves once it is established to help the soil hold moisture. 
Fertilize like a tomato, just a little lighter as it's not quite such a heavy feeder. 
Give early dose of high nitrogen organic fertilizer either when planting or as a part of soil preparation.
Will benefit from a high phosphorus organic fertilizer once established, just prior to or after it begins to produce fruit. 
Although this is a semi-determinate type of grower and producer, we still suggest using a cage when growing this plant. It will help to support the weight of the fruit produced. 
Fruit will typically develop hues of brown on its husk and fall from the plant when it is ripe. It's often harvested a little early, as unripe fruit has more of a tart flavor which is often desired in certain culinary applications. 
Size
Size of Grande Rio Verde Tomatillo Plants for Sale Online
The live tomatillo plants that we sell online will ship in a greenhouse grade grow pot. Each plant will be appropriately sized for its pot. Please contact us with any specific questions.
Size of Grande Rio Verde Tomatillo Plants When Fully Grown
Grande Rio Verde Tomatillo Plants often spread to a width of around 24"-36" . They're semi-determinate type growers, so they usually grow in a shrub-like pattern and don't get much higher than 48". 
Additional Information
Botanical Name of Grande Rio Verde Tomatillo
The botanical names of Grande Rio Verde Tomatillo are Physalis philadelphica and Physalis ixocarpa. These names are often used interchangeably 
Toxicity and Risks of Tomatillo Plants
Tomatillo plants have parts that are considered toxic. They're members of the nightshade family, and produce toxic alkaloids.
These toxic alkaloids are most present in the unripe fruit, the stem, and the leaves of a tomatillo plant.
These parts of the plant may cause injury to a person or pet if consumed in high doses. 

Share
View full details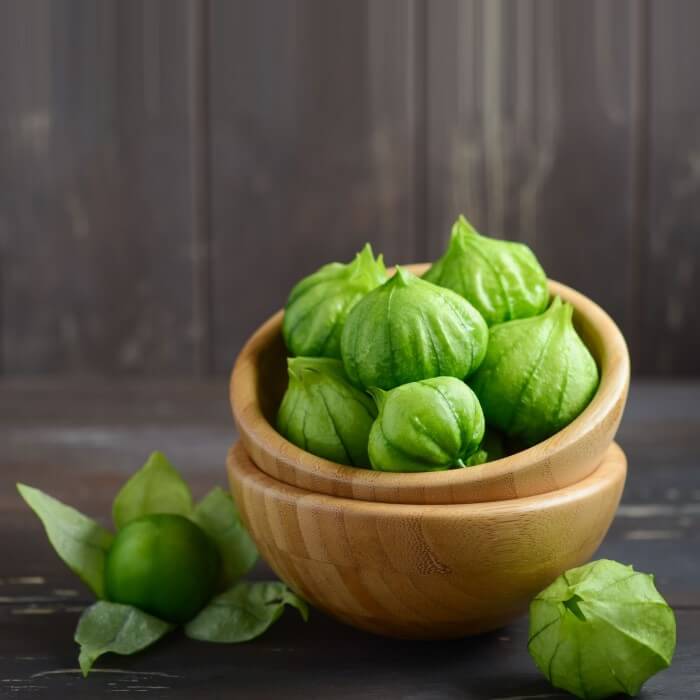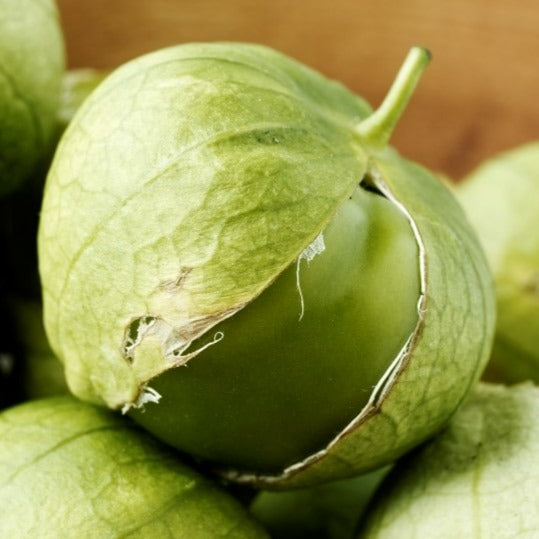 From Almanac, With Care...
The Almanac Planting Co Difference

We're a small, woman-owned startup with a deep focus on product quality and customer satisfaction. You can find off-site, third-party reviews about us on our Etsy store.
Shipping Details

Free shipping on orders over $199*! We normally only ship our live plants on Mondays, Tuesdays, and Wednesdays to help prevent weekend layovers. There is a processing period of up to three days on any order placed. Please check out our shipping policy or contact us with any other questions.
Fantastic
Plants were beautifully packaged to protect them in shipping. And after watering and waiting two days per the directions, we planted and they are perfect and thriving.
We're glad to hear it! Thanks for your review, Jodi!
Well wrapped, beautiful plants that are thriving!!
Definitely the place to go for healthy, live plants.
Stephanie is amazing and her plants are excellent quality. Will definitely be ordering again soon… like maybe tomorrow :)
Arrived on time and well packaged.
Great shipping packages! All three plants are beautiful, healthy and a good size. Thank you!