Regular price
Sale price
$9.95
Unit price
per
Sale
Sold out
Gomphrena haageana 'Strawberry'
Overview
Uses: Flowering plant 
Benefits: Easy to take care of. Produces beautiful red bracts that are great for drying. Attracts bees and butterflies. 
Zones: 9 - 11 (commonly grown as an annual in colder zones)
Sun: Full
Life Cycle: Annual (perennial in zones 9-11)
Mature Height: 30"
Mature Width: 18"
Summary
Gomphrena haageana—commonly known as Button Flower—is a semi-compact annual that's best known for its bright reddish, flower-like bracts that are incredibly well suited for drying and preservation. 
These bracts provide gorgeous color to your garden from summer through fall, and are known to retain their unique colors even after they are dried (everlasting). They're also especially eye-catching and long-lasting freshly cut flowers.
Similar to Gomphrena globosa, only taller and slightly more tender.
This particular cultivar, 'Strawberry Fields', is known for producing deep red bracts that are accented with hints of yellow and white.
Care
Gomphrena haageana Care
Plant after the last spring frost, ideally when temperatures are above 50°F.
Plant Gomphrena haageana in full sun.
Fertilize as required, especially if planted in poor soil. 
Keep its soil moist, but not wet. Irrigate during establishment, and during periods of drought. 
May require staking, especially in areas prone to high winds. 
Does best in temperatures between 65°F and 95°F.
Size
Size of Gomphrena haageana for Sale
The Gomphrena haageana that we sell online will ship in a greenhouse grade grow pot. Each plant will be appropriately sized for its pot. Please contact us with any specific questions.
Size of Gomphrena haageana When Fully Grown

Gomphrena haageana typically grows to a height of around 30" and a width of around 18". 
Additional Information
Common Names of 
Gomphrena haageana
Toxicity and Risks of 
Gomphrena haageana
Gomphrena haageana is not considered toxic to people or pets. In fact, it's often referred to as an edible plant with antioxidant properties. 
Share
View full details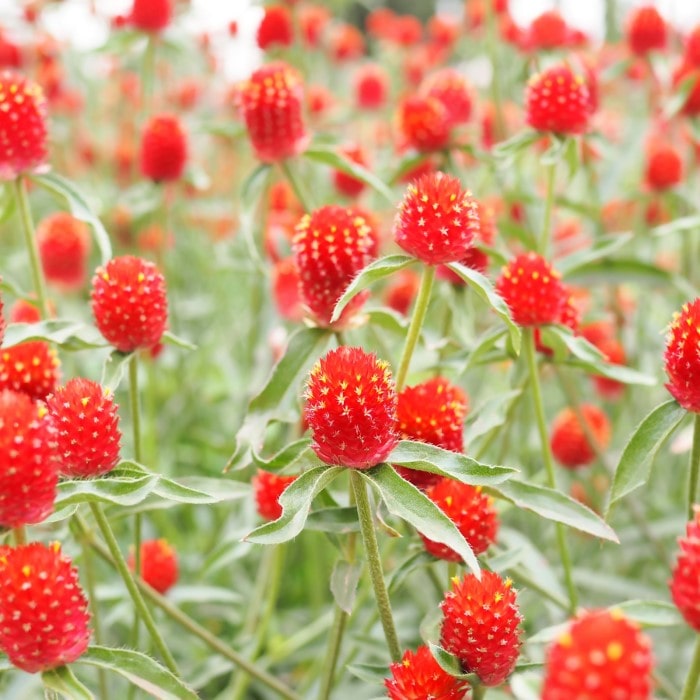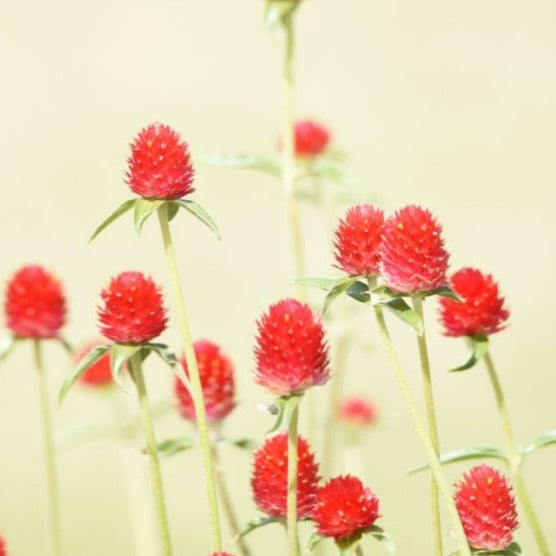 From Almanac, With Care...
The Almanac Planting Co Difference

We're a small, woman-owned startup with a deep focus on product quality and customer satisfaction. You can find off-site, third-party reviews about us on our Etsy store.
Shipping Details

Free shipping on orders over $199*! We normally only ship our live plants on Mondays, Tuesdays, and Wednesdays to help prevent weekend layovers. There is a processing period of up to three days on any order placed. Please check out our shipping policy or contact us with any other questions.
Beautifully packed super-healthy plants!
I was so impressed with how lovingly and carefully the plants were packed and shipped and also by their sizes. I've stopped ordering from other places because not only are the plants tiny and expensive, a couple of them usually die after I plant them. The Gomphrena are so healthy! As directed, I waited a couple of days to plant them and they're growing like crazy. I'll definitely order from Almanac again!
Thanks for your review, Nora!