Regular price
Sale price
$27.95
Unit price
per
Sale
Sold out
Muhlenbergia capillaris
Overview
Uses: Perennial ornamental grass
Benefits: Easy to grow. Provides gorgeous late-season pink flower plumes. Medium-fast growth rate. Deer resistant. 
Zones: 6 - 10 (dig out and overwinter indoors in zones 5 and below)
Sun: Full Sun to Partial Shade
Life Cycle: Perennial
Mature Height: 36"
Mature Width: 36"
Bloom Season: Late summer throughout fall 
Summary
Muhlenbergia capillaris—commonly called Pink Muhly Grass—is one of the most popular and best late-season flowering ornamental perennial grasses available! 
Ideal for a variety of areas and soil conditions. It's drought-tolerant, deer-resistant, heat-resistant, and is even known to grow in salty environments! Perfect for wet areas, coastal areas, and beach houses! 
Although the billowy, pink floral plumes from late summer throughout fall are the true highlight of this grass, its beautiful green foliage keeps it looking great when not in bloom. 

Pink Muhly Grass is known to be especially easy to grow and hardy! Additionally, it's compact which means it's much less likely to invasively spread like many other ornamental grasses. 

Great for fresh cut floral arrangements and for use as a dried and preserved flower! 
Care

Pink Muhly Grass Care
Muhlenbergia capillaris is extremely low maintenance and easy to care for!
Fertilizations will accelerate growth and keep your plant well fed. We suggest using our slow release fertilizer, or something similar.
Pink Muhly Grass may be grown in partial sun, although full sun is considered to be much better. 
Water regularly after planting until established, or in periods of drought. Although this plant is considered drought tolerant, its ideal soil is moist, rich, and well draining. 
It may be cut back if it becomes too large, floppy, or falls over. If growing as a perennial in areas that receive frost, it's suggested to cut back this grass in late fall. Leave at least 2" of foliage when cutting back. Additionally, if growing in zone 6, we suggest covering the cut back plant and its root area with 2" of mulch to help protect it against winter cold. Remove mulch in spring. 

May be dug out and overwintered in colder zones (5 and below). 
If growing as a perennial, we suggest propagating your Pink Muhly Grass through division. This is best done in spring, and is accomplished by simply cutting the base of the plant and its roots into sections, and replanting those sections. Failure to divide and transplant every few years may result in situations of root bounding. 
Size
Size of Pink Muhly Grass for Sale Online
The Muhlenbergia capillaris that we sell online will ship in a greenhouse grade grow pot. Each plant will be appropriately sized for its pot. Please contact us with any specific questions.
Size of Pink Muhly Grass When Fully Grown
Muhlenbergia capillaris typically grows to a fully mature height of 36" and a width of 36". 
Additional Information
Common Names of Muhlenbergia capillaris
Pink Muhly Grass

Cotton Candy Grass

Gulf Muhly
Toxicity and Risks of Pink Muhly Grass
All of the information we found suggested that there is no toxicity associated with Muhlenbergia capillaris. 
Share
View full details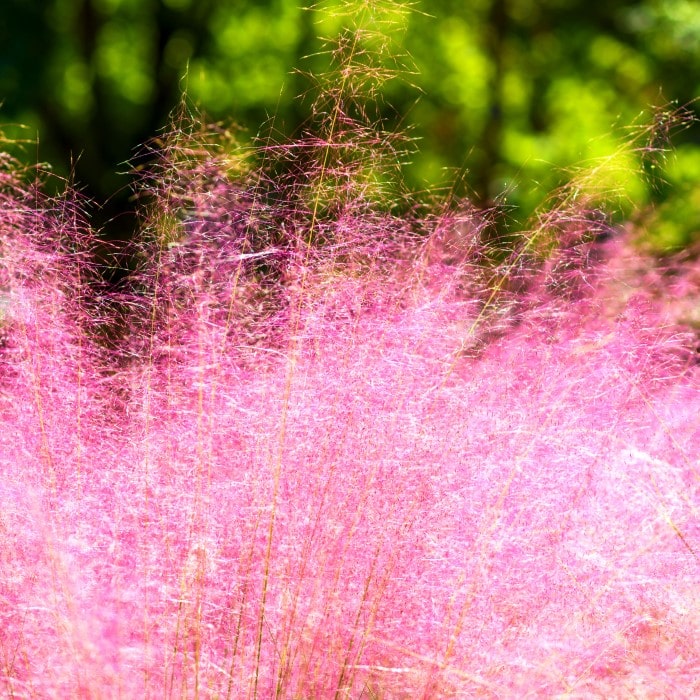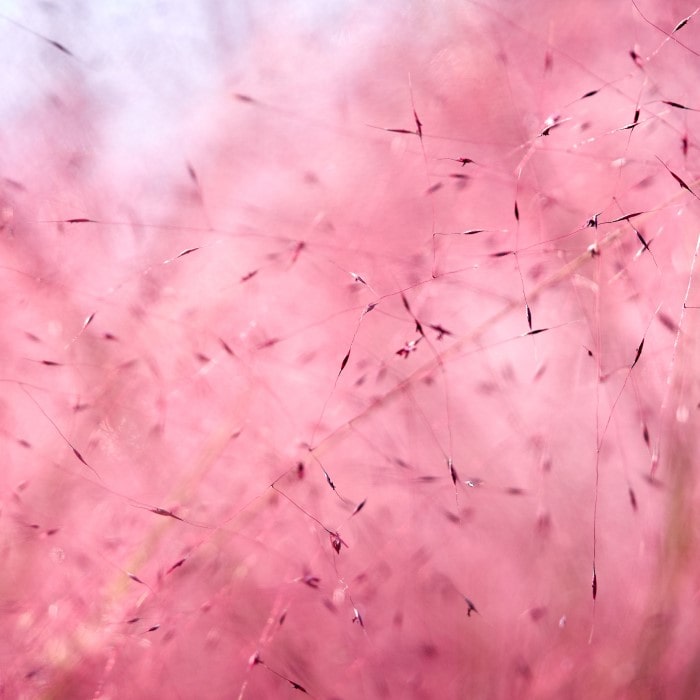 From Almanac, With Care...
The Almanac Planting Co Difference

We're a small, woman-owned startup with a deep focus on product quality and customer satisfaction. You can find off-site, third-party reviews about us on our Etsy store.
Shipping Details

Free shipping on orders over $199*! We normally only ship our live plants on Mondays, Tuesdays, and Wednesdays to help prevent weekend layovers. There is a processing period of up to three days on any order placed. Please check out our shipping policy or contact us with any other questions.