Regular price
Sale price
$13.95
Unit price
per
Sale
Sold out
Allium hybrid 'Millenium'
SHIPPING RESTRICTION: In order for us to protect the environment and comply with regulations, we're unable to ship this product to the following states: ID, WA. 
Overview
Uses: Flowering perennial perfect for patio pots and landscaping! 
Benefits: Fast growing and easy to take care of. Produces attractive foliage and large, fragrant, pinkish-purple flowers! Great for cutting! Attracts bees and birds. Drought tolerant. 
Zones: 4 - 8
Sun: Full sun to partial sun
Life Cycle: Perennial
Mature Height: 15" - 20"
Mature Width: 10" - 15"
Summary
Rosy pink-purple summertime flower globes with a fragrance to match are sure to add the perfect touch to your late-summer garden! 
Millenium Allium is an ornamental onion that was awarded the Perennial Plant Association's Perennial Plant of the Year in 2018, and for good reason. With its attractive, fragrant foliage and jaw-dropping blooms, it's practically destined to become a summertime favorite for container and garden planting! 
Loved by butterflies and pollinators! 
Eye-catching foliage is glossy and grass-like.
Vibrant pinkish-purplish sphere shaped flowers average around 2" in diameter and grow atop of straight 15" - 20" stems. 
Grows in a clump shape and is easily divided in the spring or fall. 
Great for cut flowers! 
 Heat tolerant, drought tolerant, and deer resistant.  
Does not produce onions intended for human consumption. 
Care
Allium 

Care

Plant in areas of full to partial sun. It's suggested to provide a minimum of 4+ hours full sun daily. Too little light will cause growth issues. 

Fertilize as required, especially if planted in poor soil. Our Slow Release Fertilizer is a great option. 

Keep its soil moist, but not wet. Irrigate during establishment, and during periods of drought. 

Does best in well draining, sandy soils. 

Cut back in late fall/early winter after it browns. Cover with approximately 2" of mulch to help protect it over winter, especially in colder zones. 

May be divided and replanted in the spring or the fall. 
Size
Size of
Allium

 for Sale Online

The 'Millenium' Allium that we sell online will ship in a greenhouse grade grow pot. Each plant will be appropriately sized for its pot. Please contact us with any specific questions.
Size of
Allium

 When Fully Grown


'Millenium' Allium typically grows to a height of 15" - 20" and a width of around 10" - 15". 
Additional Information
What is the Botanical Name of 'Millenium' Allium?
Allium hybrid 'Millenium'

Toxicity and Risks of 
Allium
Although Allium is not considered toxic to humans, it is toxic to many animals (including dogs and cats). Do not allow your pets to eat your 'Millenium' Allium. 

Share
View full details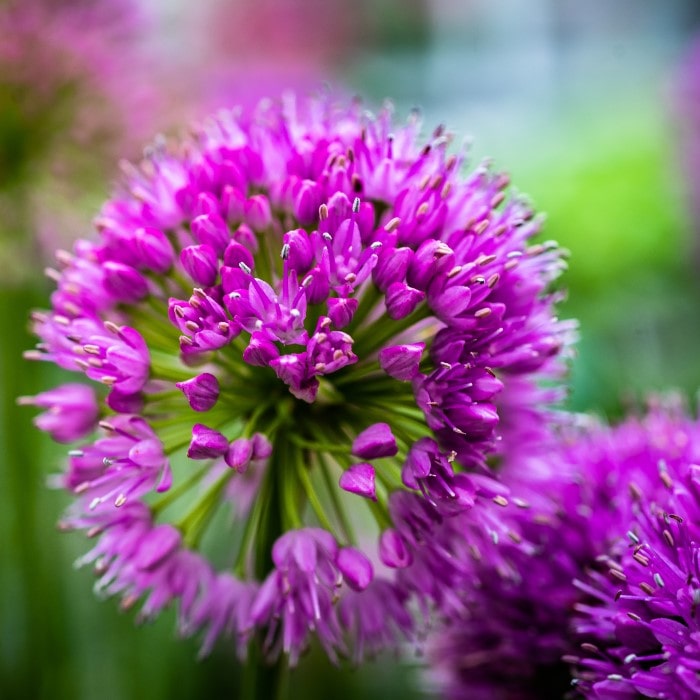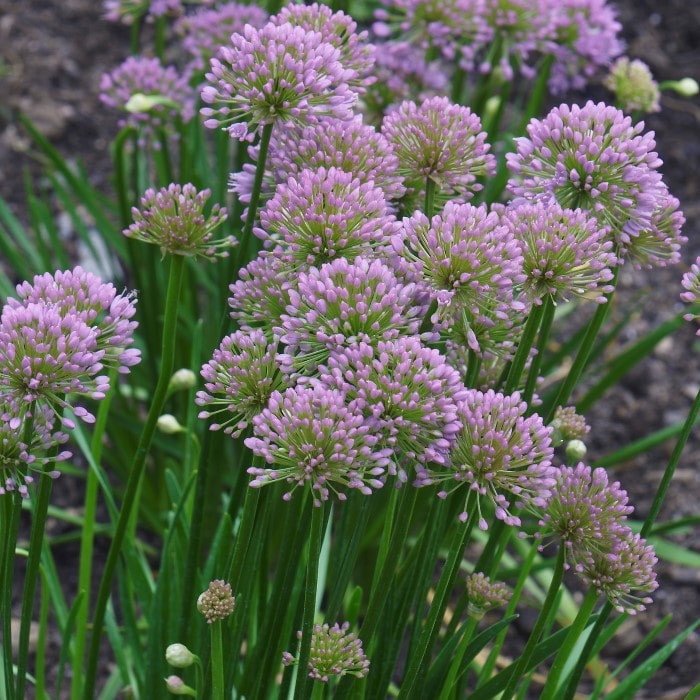 From Almanac, With Care...
The Almanac Planting Co Difference

We're a small, woman-owned startup with a deep focus on product quality and customer satisfaction. You can find off-site, third-party reviews about us on our Etsy store.
Shipping Details

Free shipping on orders over $199*! We normally only ship our live plants on Mondays, Tuesdays, and Wednesdays to help prevent weekend layovers. There is a processing period of up to three days on any order placed. Please check out our shipping policy or contact us with any other questions.