Regular price
Sale price
$14.95
Unit price
per
Sale
Sold out
Hosta ventricosa
Overview
Uses: Quick growing, flowering herbaceous perennial that's perfect for shady locations! 
Benefits: Produces beautiful white and purple flowers! Attracts pollinators and hummingbirds! 
Zones: 3 - 8
Sun: Partial Shade to Full Shade
Life Cycle: Perennial 
Mature Height: 24" - 36"
Mature Width: 24" - 36"
Bloom Season: Late summer
Summary
The queen of the low-light plants! 
Hosta ventricosa is a versatile, low maintenance shade plant which produces beautiful white and pale lavender flower spikes in late summer. It is well-suited to any shade garden and can be used as a feature plant or as a lush, green backdrop.
A popular ornamental perennial with distinctive bell-shaped flowers. It is particularly attractive to pollinators, including hummingbirds, making it a great plant for areas of low light.
It's known to thrive in many areas of North America, often growing in shady areas that other plants won't. Quickly establishing itself and often spreading fast, it's commonly planted in groups of three or more. 
Known to tolerate growing near black walnut trees. 
Care
Hosta ventricosa Care
Hosta ventricosa is very easy to care for and does not require lots of attention or maintenance. 
Although it often does not require fertilizer unless soil conditions are quite poor, fertilizations will accelerate growth and keep your plant well fed. We suggest using our slow release fertilizer, or something similar.
Hosta ventricosa may be grown in partial sun, although shaded areas are often much better. Prolonged exposure to strong afternoon sun may injure this plant. If growing in sunny locations, ensure that soil is kept moist and cool through the use of irrigation and mulch (or other suitable ground covers). 
Water regularly after planting until established, or in periods of drought. Its ideal soil is moist, rich, and well draining. It's known to thrive in both acidic and alkaline soil.
It's best to cut back the leaves and flower stalks of this plant in the winter, although not required.
Size
Size of Hosta ventricosa for Sale Online
The Hosta ventricosa that we sell online will ship in a greenhouse grade grow pot. Each plant will be appropriately sized for its pot. Please contact us with any specific questions.
Size of Hosta ventricosa When Fully Grown
Hosta ventricosa typically grows to a height and width of 24" - 36". 
Additional Information
Common Names of Hosta ventricosa
Toxicity and Risks of Hosta ventricosa
Hosta ventricosa is known to be toxic to pets if it's consumed. Do not allow pets free access to this plant. All parts of this plant are considered toxic to pets. 
The toxicity of this plant is due to its concentration of saponins throughout all parts of the plant.
Symptoms of toxicity include abdominal pain, nausea, vomiting, intestinal twisting, bloating, depression, etc. 
Share
View full details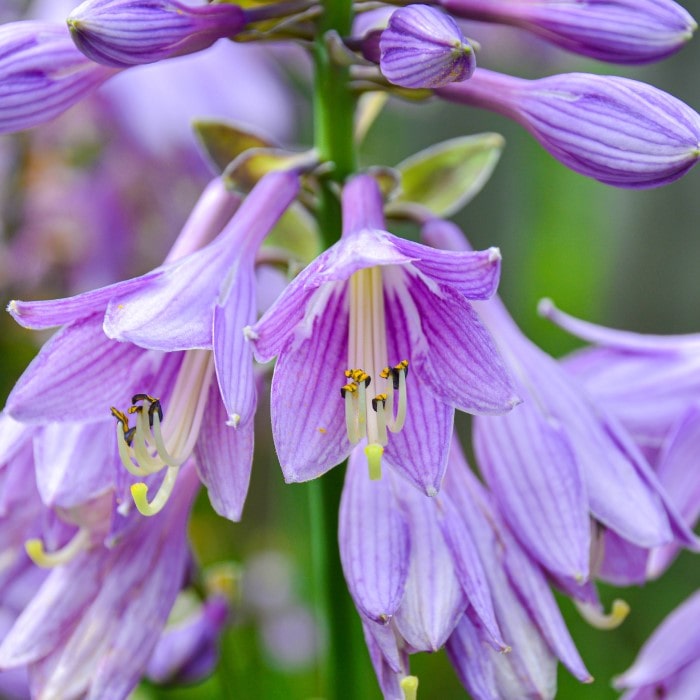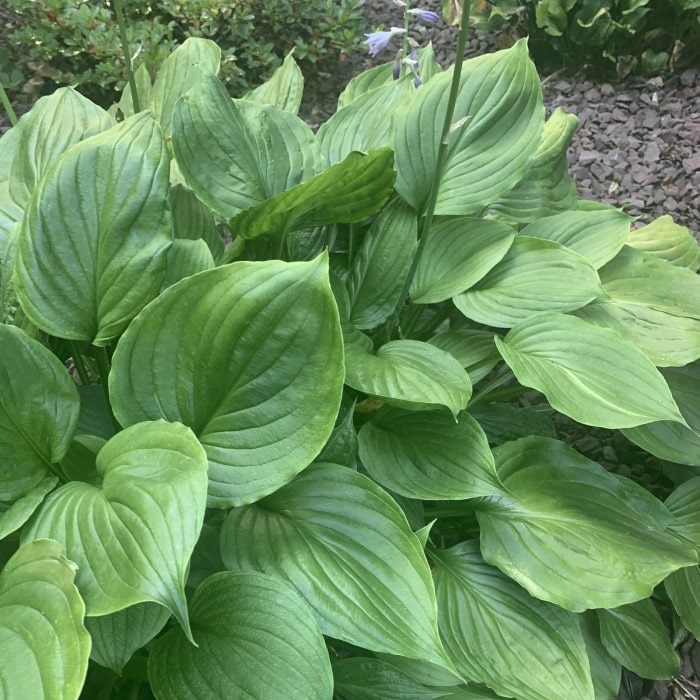 From Almanac, With Care...
The Almanac Planting Co Difference

We're a small, woman-owned startup with a deep focus on product quality and customer satisfaction. You can find off-site, third-party reviews about us on our Etsy store.
Shipping Details

Free shipping on orders over $199*! We normally only ship our live plants on Mondays, Tuesdays, and Wednesdays to help prevent weekend layovers. There is a processing period of up to three days on any order placed. Please check out our shipping policy or contact us with any other questions.
Great job!
Happy, perky plants, extremely well packed. Arrived quickly and safely. Can't wait to see them blooming.