Regular price
Sale price
$29.95
Unit price
per
Sale
Sold out
Vitis labrusca 'Concord Seedless'
SHIPPING RESTRICTION: In order for us to protect the environment and comply with regulations, we're unable to ship this product to the following states: ID, OR, WA. 
Overview
Uses: Grape production. Also used as an ornamental vine. 
Benefits: Seedless, delicious, crisp fruit perfect for eating fresh off the vine, and making into jams, jellies, pies, and wines! Self-pollinating. Twisted, climbing growth habit and whitish-green flowers in the summer provide ornamental appeal. Attracts pollinators and birds. Ripens earlier than traditional, seeded Concord grapes. 
Zones: 5 - 8
Sun: Full Sun
Life Cycle: Perennial 
Mature Height: 15' - 20'
Mature Width: 15' - 20'
Bloom Season: Late spring, followed by grapes in late summer. 
Summary
All the flavor, vigor, and production that you know and love from Concord Grapes, without the seeds! 
Vitis labrusca 'Concord Seedless'—most commonly known as the Seedless Concord Grape, and sometimes called Fox Grape—is a woody, deciduous, climbing vine that's best known for its ability to consistently produce gorgeous, juicy, seedless grapes within a wide variety of climates. Ripens late mid-season. 
The Concord Seedless Grape is a popular variety known for its distinctively robust sweet to semi-sweet flavor with tart undertones and its crisp texture. This delicious, aromatic, musky grape is packed with antioxidants and minerals to promote healthy living. Perfect as a quick and easy snack, either fresh or dried into raisins! 
Concord Seedless Grapes are an ideal choice for any decorative purpose. Climbing, twisting growth habit makes them especially well suited for use along a porch, lattice, or walkway. Grape vines are known for their bold summer foliage, and are perfect for providing shade if grown in the proper location! Produces fragrant yellowish, whitish-green flowers in the spring. Bark is often rough and peeling, providing visual appeal and year-round beauty. Bluish-black and purplish grapes that hang from the vine in clusters throughout late summer and early fall will add further appeal. Enjoy their vibrant color in the garden and your favorite recipe.
Concord Seedless Grape is able to withstand the change between cold winters and hot summers better than many other grape varieties. 
Tolerates rabbits and deer. 
Care
Concord Seedless Grape Care
Fertilizations will accelerate growth and keep your plant well fed. We suggest using our slow release fertilizer, or something similar. Fertilize in the early spring. 
Grow in full sun.
Attempt to keep soil moist but not wet. Mulching the base of the plant with untreated mulch will help ensure moist, cool soil. 
Water regularly after planting until established, or in periods of drought. Its ideal soil is moist, rich, loamy, and well draining. Grapes do not like to have wet roots, so be sure to be keeping the soil moist, but not wet! 
Concord Seedless Grapes produce on growth that's one year old. Older growth may not produce fruit and should be removed. We suggest pruning in the winter. 
Grape vines require support! Concord grapes grow wonderfully on trellises, and on two sets of wires between posts. Please do your own research and implement the support system that's right for you. 

Plant on a southern facing slope, and protect from high winds. Do not plant in frost prone areas, as frost may damage new growth. 
Space 8' apart.
Size
Size of Concord Seedless Grape Vines for Sale Online
The Vitis labrusca 'Concord Seedless' that we sell online will ship in a greenhouse grade grow pot. Each plant will be appropriately sized for its pot. Please contact us with any specific questions.
Size of Concord Seedless Grape Vines When Fully Grown
Vitis labrusca 'Concord Seedless' typically grows to a mature height and width of up to 15'-20', depending on its support and training. 
Additional Information
Common Names of Vitis labrusca 'Concord Seedless'
Concord Seedless Grape


Seedless Concord Grape


Fox Grape
Toxicity and Risks of Concord Seedless Grapes
Vitis labrusca 'Concord Seedless' is considered non-toxic to people and most animals. The fruit of Vitis (grapes) should not be fed to dogs. Symptoms of grape ingestion by dogs include vomiting, lethargy, diarrhea, and abdominal pain. 
Share
View full details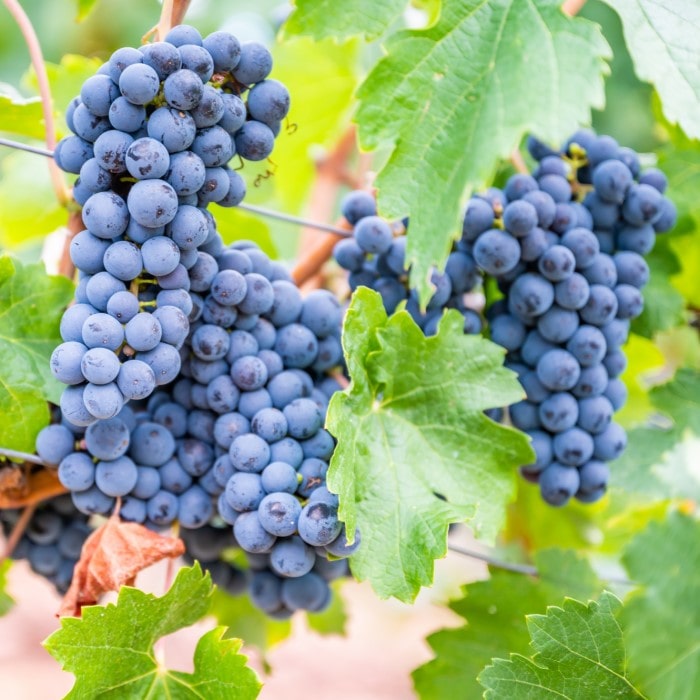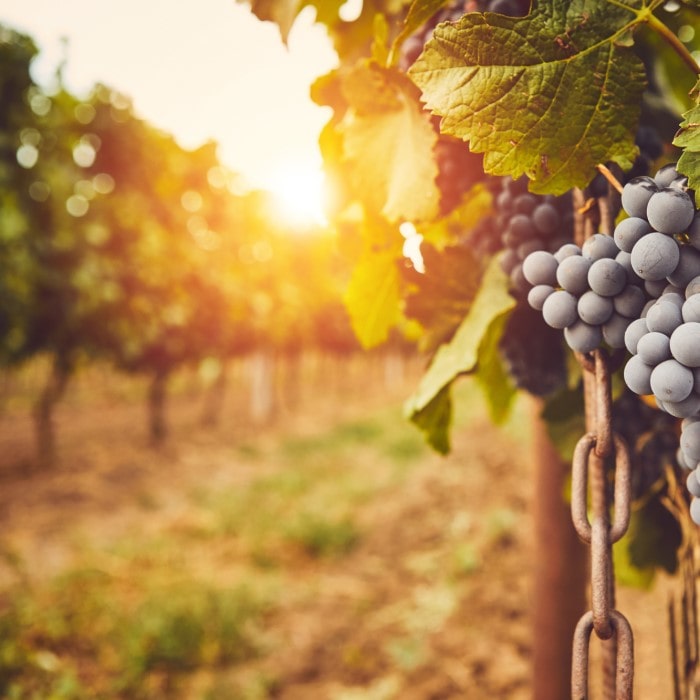 From Almanac, With Care...
The Almanac Planting Co Difference

We're a small, woman-owned startup with a deep focus on product quality and customer satisfaction. You can find off-site, third-party reviews about us on our Etsy store.
Shipping Details

Free shipping on orders over $199*! We normally only ship our live plants on Mondays, Tuesdays, and Wednesdays to help prevent weekend layovers. There is a processing period of up to three days on any order placed. Please check out our shipping policy or contact us with any other questions.