Regular price
Sale price
$6.95
Unit price
per
Sale
Sold out
Capsicum annuum
SHIPPING RESTRICTION: In order for us to protect the environment and comply with regulations, we're unable to ship this product to the following states: CA, GA, NV. 
Overview
Uses: Bell pepper production
Benefits: Easy to grow. High yielding. Produces 4" thick-walled, sweet, delicious, crisp fruit. 
Zones: 3 - 12 
Sun: Full 
Life Cycle: Annual 
Mature Height: 30"
Mature Width: 18"
Bloom Season: Summer
Summary
Horizon Orange Bell Pepper Plants produce large, blocky, 4" fruit with crisp, thick walls and delicious flavor. 
Very similar to both our Big Red Bell Pepper Plants, and our California Wonder Bell Pepper Plant—Horizon Peppers are just as tasty, only orange instead of red or green.
The perfect pepper for adding stunning visuals to your favorite dishes. It's striking orange color is sure to draw attention. Perfect for roasting, stuffing, freezing, and everything in between. Looks and tastes amazing when sliced and served on a veggie tray with your favorite dip. 
Care
Horizon Orange Bell Pepper Plant Care
Provide at least 8 hours of full sun daily. 10+ hours is better. 
Flower development will occur mid to late summer. Some flowers may be pinched to encourage a bushy plant. Flowers will eventually turn into peppers. 
Water regularly after planting or repotting, keeping soil moist but not wet until the plant is established. We suggest attempting to make sure your bell pepper plant gets about 1" of water every week during periods of growth.
Horizon Orange Bell Pepper Plants should not have their fruit harvested while it is still green. It's best to wait until the fruit transitions to its lovely orange color prior to harvesting. 
This plant, like all peppers, is an excellent companion for cucumber!
Plant 24" apart. 
Planting with tomatoes will repel many pests and attract beneficial insects to your tomato plants.
Do not allow prolonged exposure to temperatures below 50°F. Will die if exposed to frost. Often stunted by any temperatures below 60°F. Does best in temperatures above 65°F and below 95°F.
Size
Size of Horizon Orange Bell Pepper Plants for Sale Online
The Horizon Pepper plants that we sell online will ship in a greenhouse grade grow pot. Each plant will be appropriately sized for its pot. Please contact us with any specific questions.
Size of Horizon Orange Bell Pepper Plant When Fully Grown
Horizon Pepper plant grows to a size of around 30" tall and 18" wide. 
Additional Information
Botanical Name of Horizon Orange Bell Pepper
Toxicity and Risks of Horizon Orange Bell Peppers
Horizon Pepper Plants have parts that are considered toxic. They're members of the nightshade family, and produce toxic alkaloids.
These toxic alkaloids are most present in the unripe fruit, the stem, and the leaves of a pepper plant.
These parts of the plant may cause injury to a person or pet if consumed in high doses. 
Share
View full details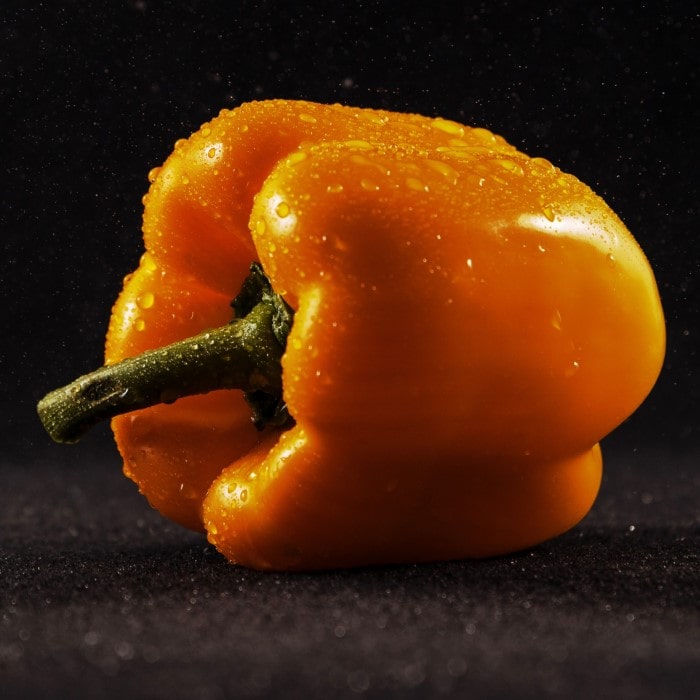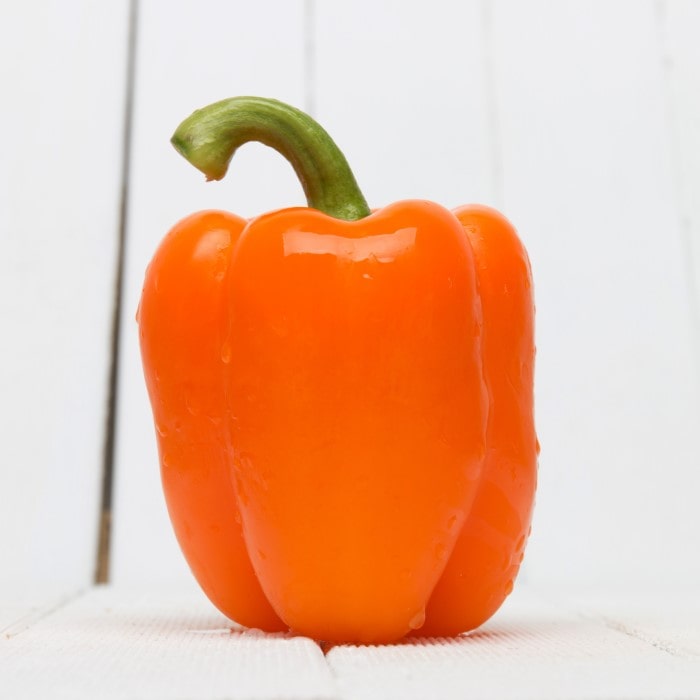 From Almanac, With Care...
The Almanac Planting Co Difference

We're a small, woman-owned startup with a deep focus on product quality and customer satisfaction. You can find off-site, third-party reviews about us on our Etsy store.
Shipping Details

Free shipping on orders over $199*! We normally only ship our live plants on Mondays, Tuesdays, and Wednesdays to help prevent weekend layovers. There is a processing period of up to three days on any order placed. Please check out our shipping policy or contact us with any other questions.