Regular price
Sale price
$139.95
Unit price
per
Sale
Sold out
SHIPPING RESTRICTION: In order for us to protect the environment and comply with regulations, we're unable to ship this product to the following states: AL, AR, CA, CO, ID, LA, MS, OR, SC, WA.
Overview

Uses: Fruit production 
Benefits: One of the best and most popular types of fruit bearing pear trees! Sweet and delicious fruit! Drought and flood tolerant! 
Zones: 4 - 9
Sun: Full sun
Life Cycle: Perennial 
Mature Height: 25'
Mature Width: 10'
Bloom Season: Spring
Harvest Season: Early Fall
Growth Rate: Fast
Summary
The Kieffer Pear tree is highly regarded as one of the best fruit bearing pear trees in existence! It's extremely hardy and easy to grow, plus its fruit is absolutely delicious! 
A favorite of home gardeners and professional orchards alike, Kieffer Pear trees are super versatile and cold-tolerant. They're known to thrive throughout most of the United States, and can survive in areas that get winters as cold as -20°F.
Attracts pollinators and beautifies with its profuse, white springtime blooms. 
Kieffer Pears may begin to produce fruit as early as their first year! 
Our Kieffer Pear Trees are self-fertile, so you'll be able to produce pears with just one tree; however, you'll have better pollination and better harvests if there are other pear trees in the nearby area. As such, we suggest planting Kieffer pear trees in groups of two or more. 
Care

Kieffer Pear Tree Care
Provide full sun, as it will yield the biggest harvests! Too little light will cause growth issues. 
Fertilization is suggested, especially if the soil is poor. Our slow release fertilizer is a great option. We recommend that fertilizations be applied in the spring.
Does best in soil that's moist, slightly acidic, and well draining. Does not thrive in dry soil! 
Pruning and trimming is typically required to maintain a functional shape. Any heavy trimming should be done in late winter or early spring just prior to budding. 

Water regularly, especially after planting prior to establishment. Attempt to keep soil moist, but not wet. It's suggested to place 2"-3" of mulch under this plant to help retain a light degree of ground moisture and to prevent the growth of weeds around the base.
Space pear trees 12' apart. 
Size
Size of Kieffer Pear Tree for Sale Online
The Pyrus communis 'Kieffer' that we sell online will ship in a greenhouse grade grow pot. Each plant will be appropriately sized for its pot. Please contact us with any specific questions.
Size of Kieffer Pear Trees
When Mature
Pyrus communis 'Kieffer' will often reach mature heights of 15'-25' and widths of 5'-10'.
Additional Information
What is the botanical name of Kieffer Pear Tree?
Its botanical name is Pyrus communis 'Kieffer'.
Toxicity and Risks of Kieffer Pear Tree
Pyrus communis 'Kieffer' is considered nontoxic. 
It should be noted that its seeds are known to contain 
cyanogenic glycosides, which are converted into cyanide during digestion. Although the levels of cyanogenic glycosides are low enough to classify the tree as nontoxic, excessive seed consumption will cause toxic effects. 
Share
View full details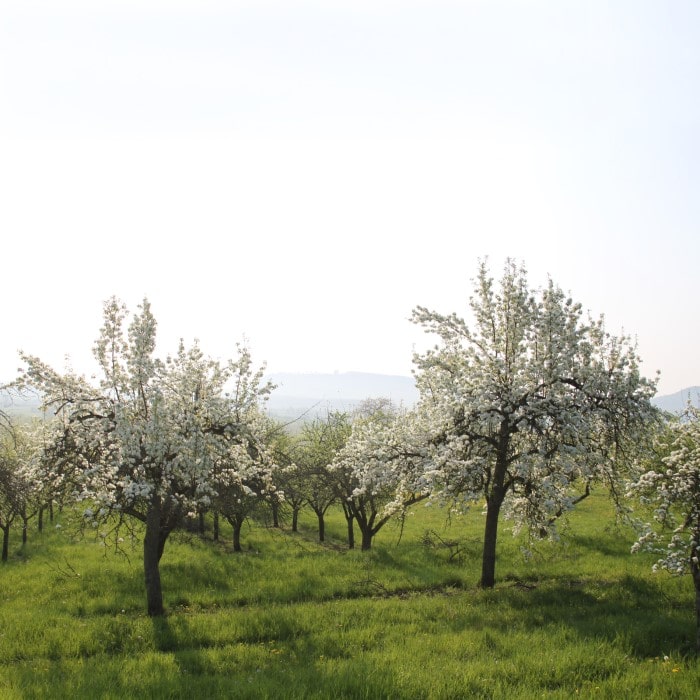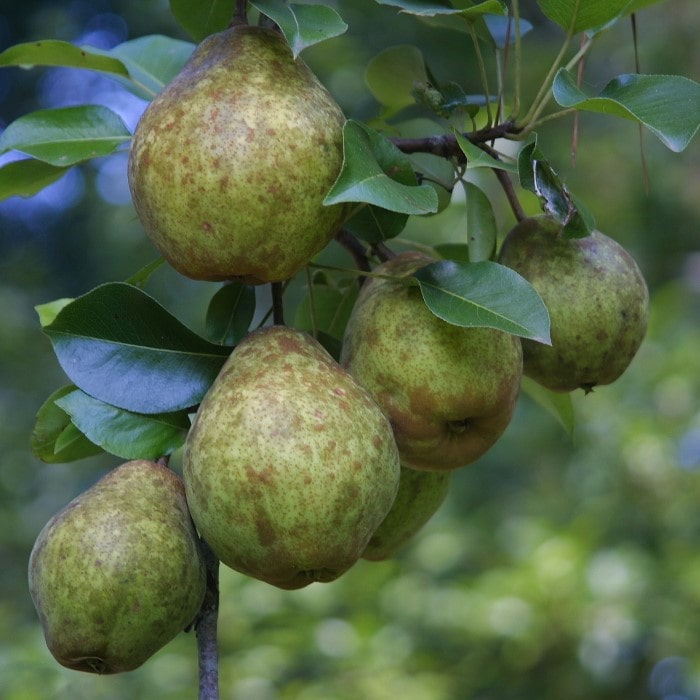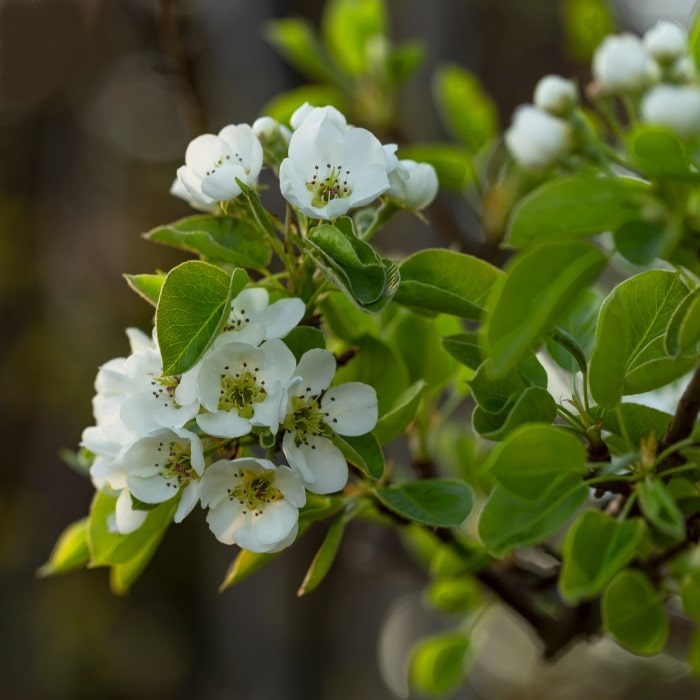 From Almanac, With Care...
The Almanac Planting Co Difference

We're a small, woman-owned startup with a deep focus on product quality and customer satisfaction. You can find off-site, third-party reviews about us on our Etsy store.
Shipping Details

Free shipping on orders over $199*! We normally only ship our live plants on Mondays, Tuesdays, and Wednesdays to help prevent weekend layovers. There is a processing period of up to three days on any order placed. Please check out our shipping policy or contact us with any other questions.