Regular price
Sale price
$24.95
Unit price
per
Sale
Sold out
Dianthus x hybrida 'Pinball Wizard' ('Wp15 Mow08')
Devon Cottage™ Series
Overview
Uses: Outdoor herbaceous perennial. Perfect for containers, patios, and gardens!
Benefits: Wonderfully fragrant, speckled blooms of pink, white, and red for months! Attracts butterflies and pollinators! Easy to grow! Perfect for freshly cut flowers! 
Zones: 5 - 9
Sun: Full Sun 
Life Cycle: Perennial 
Mature Height: 9" - 12"
Mature Width: 9" - 12"
Bloom Season: Late Spring through Early Fall
Summary
Dianthus x hybrida 'Pinball Wizard'—commonly referred to as Dianthus Pinball Wizard, and Pink Pinball Wizard—is a beautiful flowering perennial that's a part of the English bred Devon Cottage™ Series of plants.
Best known for their unique bluish silver foliage, large 2" speckled blooms, compact growing habit, and long bloom season!  
Foliage remains evergreen in warmer climates! 
The flowers are especially well suited for use as freshly cut flowers in floral arrangements! 
Extremely versatile! Use in containers, on patios, or in your garden as an edging or accent piece! 
Is known to tolerate deer.
Care
Dianthus Care
Dianthus 'Pinball Wizard'  is known to be very low maintenance and requires minimum care.
Prune to control growth as necessary. It's best to do any heavy pruning and trimming during periods of dormancy, such as late fall (after flowering) or early spring. 
Fertilizations will accelerate growth and keep your plant well fed. We suggest using our slow release fertilizer, or something similar. 
Dianthus 'Pinball Wizard' requires full sun, although it may benefit from a little afternoon shade in southern growing areas. 
Water regularly after planting until established, or in periods of drought. 
Is known to tolerate a variety of poor soil conditions.
Removing spent flowers after blooming is finished will keep your plant looking well-maintained and will also promote additional blooms. The removal of spent flowers is essential to maximizing the bloom season.
Size
Size of Dianthus for Sale Online
The Dianthus 'Pinball Wizard' that we sell online will ship in a greenhouse grade grow pot. Each plant will be appropriately sized for its pot. Please contact us with any specific questions.
Size of Dianthus When Fully Grown
Dianthus 'Pinball Wizard' typically grows in mounded shape to a mature size of around 10" to 12" tall and 10" to 12" wide. 
Additional Information
Common Names of 
Dianthus x hybrida 'Pinball Wizard' 
Dianthus Pinball Wizard

Pinball Wizard Dianthus

Pink Pinball Wizard
Toxicity and Risks of Dianthus
Dianthus x hybrida 'Pinball Wizard' is considered to be toxic to people and animals.
Symptoms of skin contact and ingestion include mild dermatitis and mild gastrointestinal issues such as bloating, nausea, and vomiting. 
Share
View full details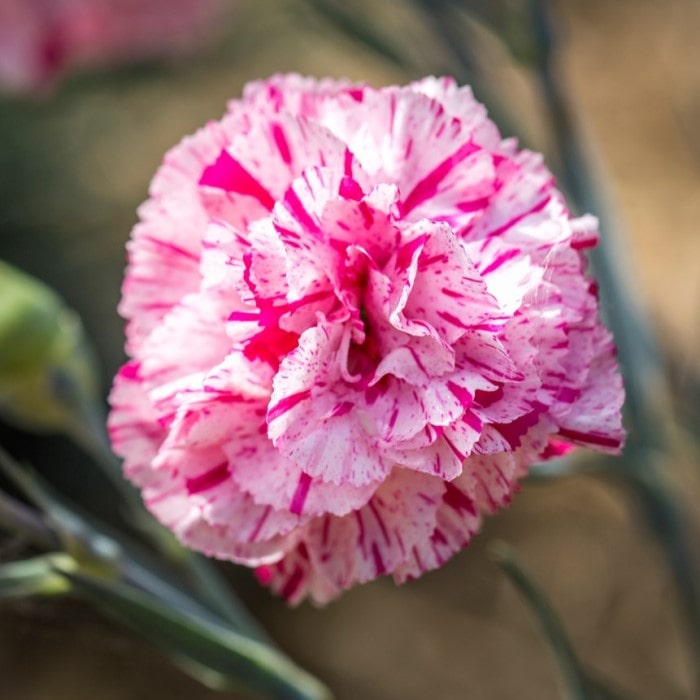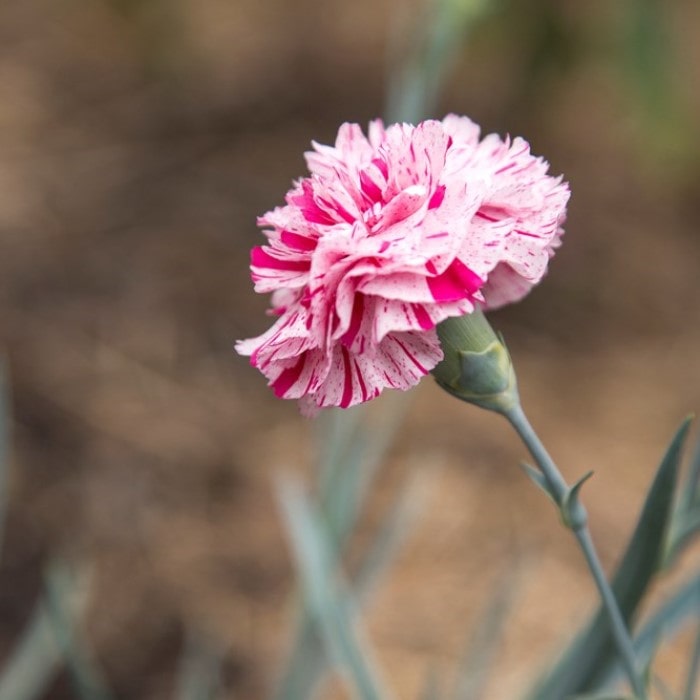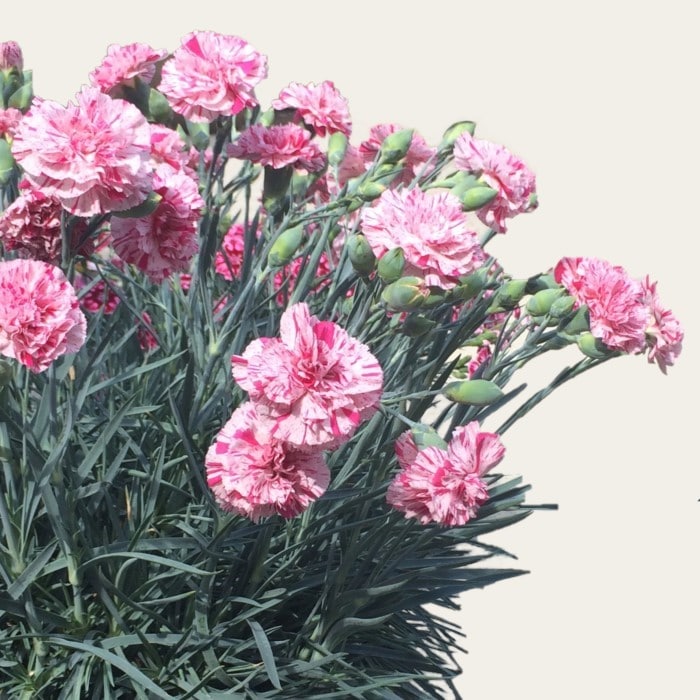 From Almanac, With Care...
The Almanac Planting Co Difference

We're a small, woman-owned startup with a deep focus on product quality and customer satisfaction. You can find off-site, third-party reviews about us on our Etsy store.
Shipping Details

Free shipping on orders over $199*! We normally only ship our live plants on Mondays, Tuesdays, and Wednesdays to help prevent weekend layovers. There is a processing period of up to three days on any order placed. Please check out our shipping policy or contact us with any other questions.