Regular price
Sale price
$14.95
Unit price
per
Sale
Sold out
Clematis paniculata (aka Clematis terniflora)
SHIPPING RESTRICTION: In order for us to protect the environment and comply with regulations, we're unable to ship this product to the following state: NY. 
Overview
Uses: Outdoor climbing, flowering perennial
Benefits: Attracts Pollinators, Climbs and Beautifies, Attracts Hummingbirds
Zones: 5 - 8
Sun: Full Sun to Partial Shade
Life Cycle: Perennial 
Mature Height: 20' to 30' climbing vine
Mature Width: 4'+ (may climb horizontally to greater extent)
Bloom Season: Late Summer to Mid-Fall
Summary
Sweet Autumn Clematis is a deciduous climbing vine that produces 1" white flowers.
Known for immensely fragrant blooms, especially noticeable early morning and late evening from August till frost, followed by a silvery mass of fluffy seed heads.
Blooms on new wood and grows quite rapidly in spring through summer.
Ideal for covering fences and sheds as it can reach 30 feet.
A prolific grower as well as bloomer! 
Attracts hummingbirds and butterflies!
Care
Sweet Autumn Clematis Care
Clematis is known to be extremely low maintenance and requires minimum care. 
Prune to control growth as necessary. It's best to do any heavy pruning and trimming during periods of dormancy, such as late fall (after flowering) or early spring. 
Clematis is known to tolerate partial shade. Although fully capable of thriving in full sun, it does best it spots where its leaves and flowers get lots sun and its base and roots get lots of shade. 
Water regularly after planting until established, or in periods of drought. 
Fertilizations will accelerate growth and keep your clematis well fed. We suggest using our slow release fertilizer, or something similar such as a suitable fertilizer stake. 
Size
Size of Clematis for Sale Online
The Clematis paniculata that we sell online will ship in a greenhouse grade grow pot. Each plant will be appropriately sized for its pot. Please contact us with any specific questions.
Size of Sweet Autumn Clematis When Fully Grown
Clematis paniculata is a climbing vine that can grow up to 30' long. It climbs vertically and horizontally. It's width at the base usually does not exceed 4' in diameter and largely depends on its situation. 
Additional Information
Common Names of Clematis paniculata and Clematis terniflora
Sweet Autumn Clematis

Sweet Autumn Virginsbower 
Toxicity and Risks of Sweet Autumn Clematis
This plant is known to be toxic to pets and people. Its toxicity is a result of the fact that it contains a compound called glycoside, which is poisonous if ingested. 
Fortunately, Clematis paniculata has a very bitter taste that often discourages its consumption.
Vomiting, salivation and diarrhea are the most common symptoms of ingestion. 


Share
View full details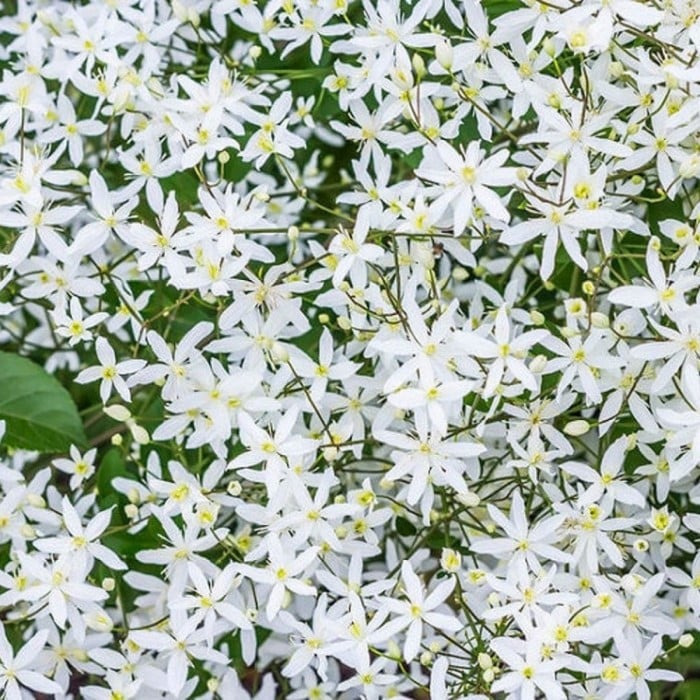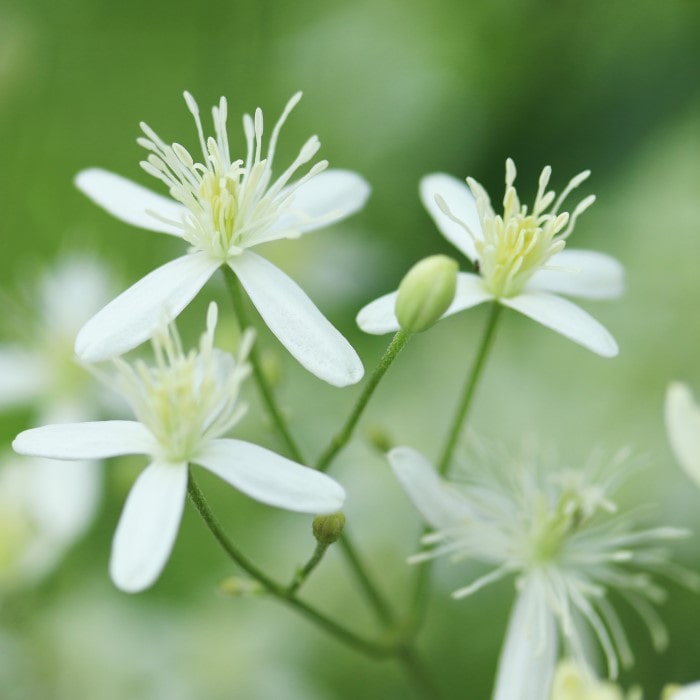 From Almanac, With Care...
The Almanac Planting Co Difference

We're a small, woman-owned startup with a deep focus on product quality and customer satisfaction. You can find off-site, third-party reviews about us on our Etsy store.
Shipping Details

Free shipping on orders over $199*! We normally only ship our live plants on Mondays, Tuesdays, and Wednesdays to help prevent weekend layovers. There is a processing period of up to three days on any order placed. Please check out our shipping policy or contact us with any other questions.