Regular price
Sale price
$29.95
Unit price
per
Sale
Sold out
Toona sinensis 'North Red'

Overview

Uses: Edible deciduous tree and/or hedge
Benefits: Able to be kept as a "vegetable" (edible shoot) producing hedge (instead of a tall tree) if consistently trimmed. Young leaves and shoots are edible, and rich in vitamins and minerals! Tree produces hard wood, which is perfect for furniture and guitar making! Extremely hardy and easy to take care of! 
Zones: 5 - 9
Sun: Full Sun to Partial Shade
Life Cycle: Perennial 
Mature Height: 65'
Mature Width: 30'
Bloom Season: Spring into Summer
Harvest Season: Late Spring through Early Fall
Growth Rate: Rapid
Summary
Chinese Toon 'North Red' is a true multi-purpose tree! Often referred to as a "vegetable tree", it's able to provide shade, food, and hard timber! 
Although its popularity is only beginning to grow in North America, Chinese Toon is extremely popular throughout China! It's also becoming popular throughout Europe, since its wood is so similar to Swietenia Mahogany (AKA True Mahogany), which is extremely expensive due to the restrictions on its timbering. 

Develops small whitish pink flowers on approx. 12" pendulous panicles which last from late spring through early summer.
Its young leaves and new shoots are edible, and typically taste best when they're red. They're quite aromatic, and have a fragrance and flavor that's somewhat onion-like and floral. Use them in stir fry, fried rice, as a side dish, or any other way you choose. It is not suggested to store the harvested leaves and shoots of this plant, so use them while they're fresh. 
Although this tree will grow over 50' tall if allowed, many growers keep their Chinese Toon Trees trimmed in an almost hedge like shape, which maximizes their vegetable harvestability. 
Known to be extremely rapid growing, sometimes reaching a height of 60' in as little as 10 years! 
In addition to the benefits offered its edibility and timber, Chinese Toon is considered by some to have medicinal properties. 

Care

Chinese Toon Care
Provide full to partial sun! Typically, the more sun Chinese Toon has, the faster it will grow. Too little light will cause growth issues. 
Fertilization is suggested, especially if the soil is poor. Our slow release fertilizer is a great option. We recommend that fertilizations be applied in the spring.
Does best in soil that's moist, slightly acidic, and well draining. Does not thrive in dry soil! 
Pruning and trimming are unnecessary, unless to keep the tree small and hedge-like for the purpose of harvesting shoots and leaves for food. 

Water regularly, especially after planting prior to establishment. Attempt to keep soil moist, but not wet. It's suggested to place 2"-3" of mulch under this plant to help retain a light degree of ground moisture and to prevent the growth of weeds around the base.
Size
Size of Chinese Toon for Sale Online
The Toona sinensis 'North Red' that we sell online will ship in a greenhouse grade grow pot. Each plant will be appropriately sized for its pot. Please contact us with any specific questions.
Size of Chinese Toon
When Mature
If unkept, Toona sinensis 'North Red' will often reach mature heights of 50'-65' and widths of 25'-30'. Many growers choose to trim and prune their Chinese Toon Trees early and often in order to maintain a smaller, hedge like plant which is often as small as 8' high and 5' wide. 
Additional Information
What are the common names of Toona sinensis 'North Red'?
Chinese Toon

Beef and Onion Plant

Red Toon

Chinese Mahogany

Chinese Cedar

Chinese Toon
Toxicity and Risks of Chinese Toon
We were unable to find any information that would suggest that Toona sinensis 'North Red' is toxic to either people and pets.
Share
View full details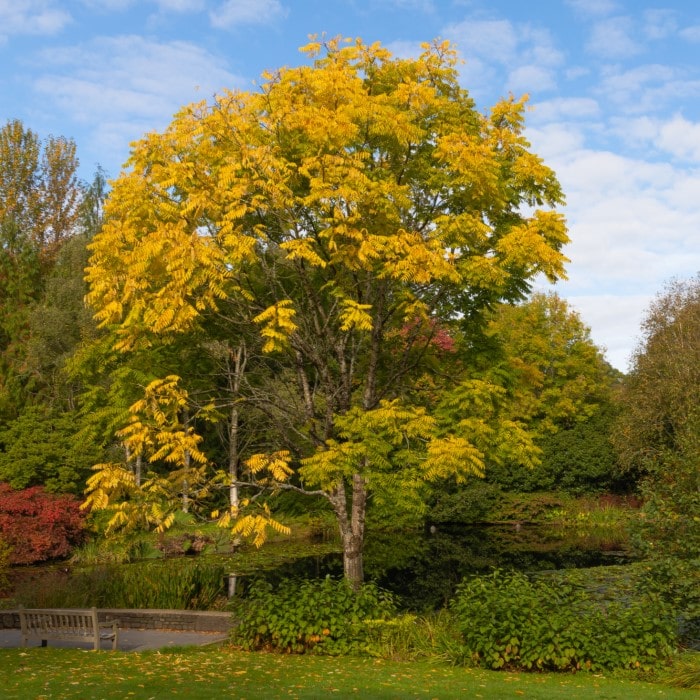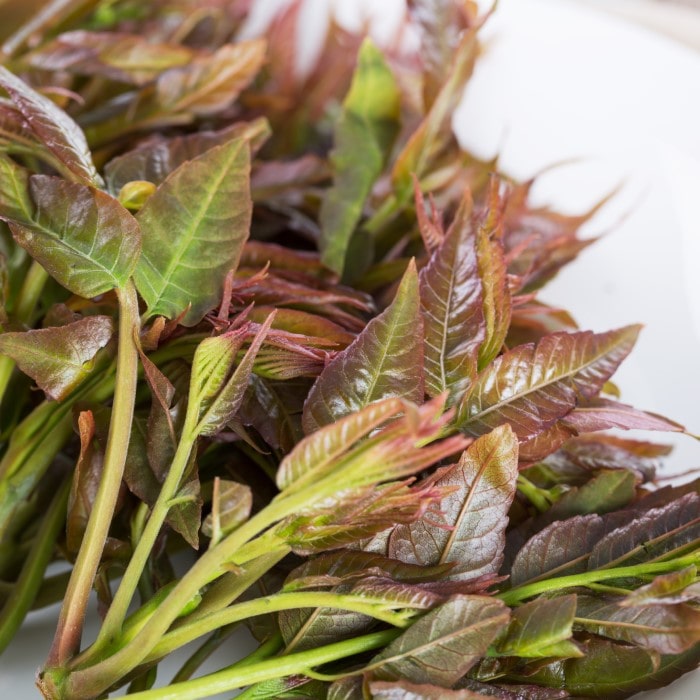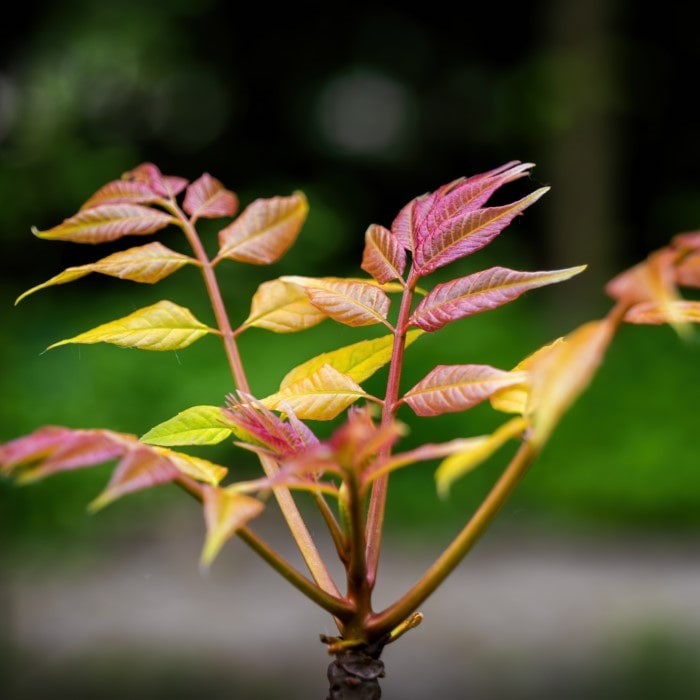 From Almanac, With Care...
The Almanac Planting Co Difference

We're a small, woman-owned startup with a deep focus on product quality and customer satisfaction. You can find off-site, third-party reviews about us on our Etsy store.
Shipping Details

Free shipping on orders over $199*! We normally only ship our live plants on Mondays, Tuesdays, and Wednesdays to help prevent weekend layovers. There is a processing period of up to three days on any order placed. Please check out our shipping policy or contact us with any other questions.