Regular price
Sale price
$24.95
Unit price
per
Sale
Sold out
Digitalis hybrida 'Balroxose'
Overview
Uses: Easy to grow flowering perennial for outdoor, patio, and potted uses.  
Benefits: Rare! A Foxglove that flowers every year! Attracts Pollinators. Deer Resistant. Beautiful pink bell shaped blooms.
Zones: 5 - 9
Sun: Full Sun (partial shade is acceptable in areas of stronger sun)
Life Cycle: Perennial 
Mature Height: 18" - 24" 
Mature Width: 16" - 18" 
Bloom Season: Late spring through early autumn. 
Summary
Because blooming every year is better than every other!
This rare hybrid foxglove, Digitalis hybrida 'Balroxose', flowers on a perennial basis instead of the traditional biennially flowering typically associated with foxglove plants.
Tubular bubblegum pink blooms are the perfect sanctuary for smaller pollinators such as bees, which fit into them perfectly. Your Arctic Fox Rose will also likely attract butterflies and hummingbirds. 
Featherlike fronds accentuate striking towers of color! 
Frost tolerant. 
Deer resistant. 
Care
Hybrid Foxglove Care
Digitalis hybrida is known to be very easy to care for and does not require much maintenance. 
Flowers should be pruned (deadheaded) after the completion of their blooms to encourage additional flowering.
Cut back to just above ground in early winter, prior to deep freezes or extremely heavy frost. Cover base with 2" - 3" of mulch, especially in colder zones. 
Does best in slightly moist soil. Irrigate during periods of drought. 
Size
Size of Arctic Fox Rose Foxglove for Sale
The Digitalis hybrida 'Balroxose' that we sell online will ship in a greenhouse grade grow pot. Each plant will be appropriately sized for its pot. Please contact us with any specific questions.
Size of Arctic Fox Rose
 

Foxglove When Fully Grown

Digitalis hybrida 'Balroxose' typically grows to a mature height of 18" - 24" and a mature width of 16" - 18".
Additional Information
What is the botanical name of Arctic Fox Rose Hybrid Foxglove?
It's botanical name is Digitalis hybrida 'Balroxose'.
Toxicity and Risks of Hybrid Foxglove
Digitalis hybrida 'Balroxose' is toxic to people and pets. It contains toxic cardiac glycosides that are potentially deadly if ingested. 

It's suggested to wear gloves when handling Foxglove as it contains crystals that may cause skin irritation and dermatitis. 
Share
View full details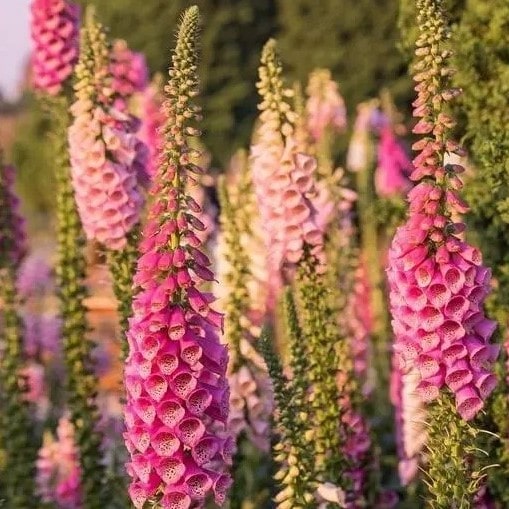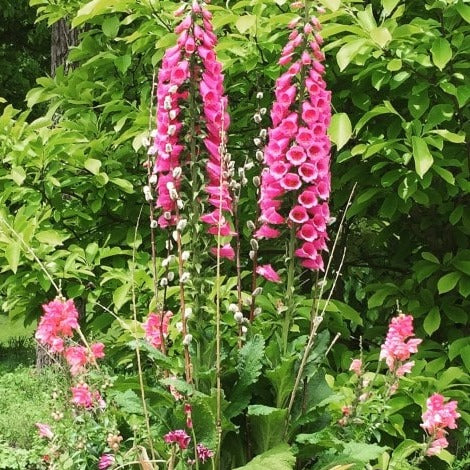 From Almanac, With Care...
The Almanac Planting Co Difference

We're a small, woman-owned startup with a deep focus on product quality and customer satisfaction. You can find off-site, third-party reviews about us on our Etsy store.
Shipping Details

Free shipping on orders over $199*! We normally only ship our live plants on Mondays, Tuesdays, and Wednesdays to help prevent weekend layovers. There is a processing period of up to three days on any order placed. Please check out our shipping policy or contact us with any other questions.
Arctic Fox Rose Foxglove.Great plant great shipping. Thank you.
Thanks for your review, Joan!